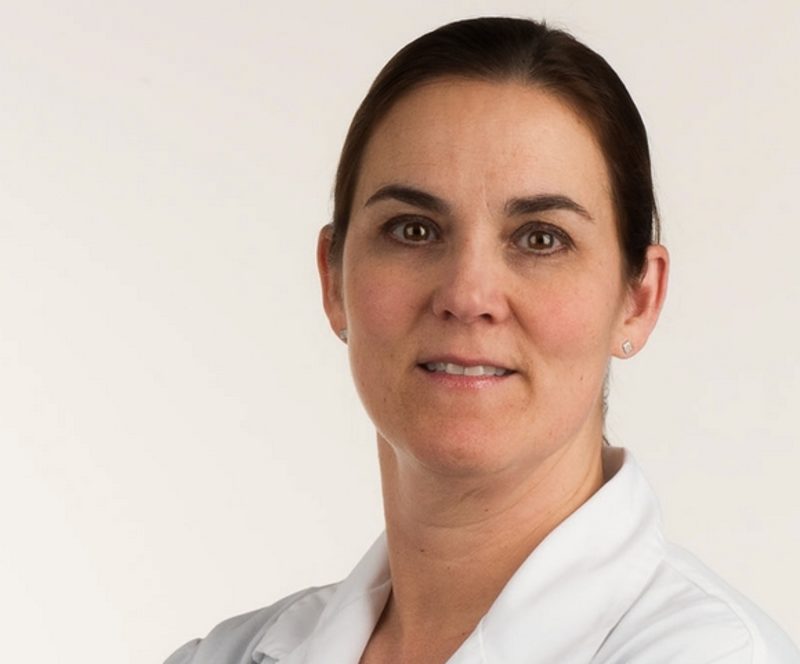 Full professor
Affiliation
Université de Montréal
Research Axes
Contact information
Phone: 514-252-3404
Team
Majid Ameziane
François Béliveau
Vanessa Gagnon
Sandrine Lacoste
Sylvie Lavallée
Corinne Linarès
Suzanne Power
Claude Rondeau
Marie Claude Sasseville
Ginette Trottier
A hematologist and cytogeneticist, Dr. Josée Hébert is the co-founder and director of the Quebec Leukemia Cell Bank, which is based at the Centre de recherche de l'Hôpital Maisonneuve-Rosemont. She is involved in clinical research in the leukemia program of the Department of Hematology and Oncology and heads the Clinical Cytogenetics Laboratory at the HMR. She is also a full professor in the Faculty of Medicine at Université de Montréal and holds the Industrielle-Alliance Research Chair in Leukemia at Université de Montréal.
Dr. Hébert has developed extensive expertise in leukemia and cancer cytogenetics. She is a co-principal investigator with Leucegene at the IRIC-HMR, a multidisciplinary team that does translational leukemia research. The goal of this group is to identify novel therapeutic targets and develop new therapies for acute leukemia. Dr. Hébert is also a member of the Executive Committee of the Cancer Research Network of the Fonds de la recherche du Québec – Santé.
Research Unit
Quebec Leukemia Cell Bank – Genetics of leukemia
Research interests
The goals of the Leucegene group are to :
Improve the prognostic stratification of acute myeloid leukemia (AML) and discover new predictive markers to provide AML patients with personalized treatment to improve their survival.

Develop new effective therapies for this type of leukemia.
The experimental approaches that we use include complete transcriptome and genome sequencing, chemogenomics and proteomics. For this project, the team sequenced 700 AML samples from the Quebec Leukemia Cell Bank (QLCB) that have good biological and clinical characterization. New gene mutations and signatures as well as a new prognostic marker have been discovered for each of the major AML genetic subgroups. Since 2018, we have been analyzing the genetic profiles of rare AML subgroups as well as the surfaceome of about 100 leukemic samples. We have also been working to identify predictive biomarkers for specific AML therapies. We conducted high throughput chemical screening using 10,000 chemical compounds and 56 genetically diverse AML samples that will allow us to identify novel therapeutic targets and novel chemical compounds that are effective for this cancer.
Quebec Leukemia Cell Bank (QLCB)
Since 2004, the QLCB has contributed to over 110 research projects and many scientific publications in hematological cancers. The QLCB's cytogenetics platform provides standard and molecular cytogenetic analysis and spectral karyotyping (SKY) services for cancer researchers. Thanks to its unique expertise, our team has worked on many research projects in the field of leukemia genetics and DNA repair.
Education
INSERM U301 and Molecular Hematology Laboratory: Research fellowship in the genetics of leukemia

Hôpital Saint-Louis, Paris

Hematology, FRCPC

Université de Montréal

Internal medicine

Université de Montréal

Doctor of Medicine

Université de Montréal
Awards
2009

Industrielle Alliance Research Chair in Leukemia – Until 2024 (Université de Montréal)