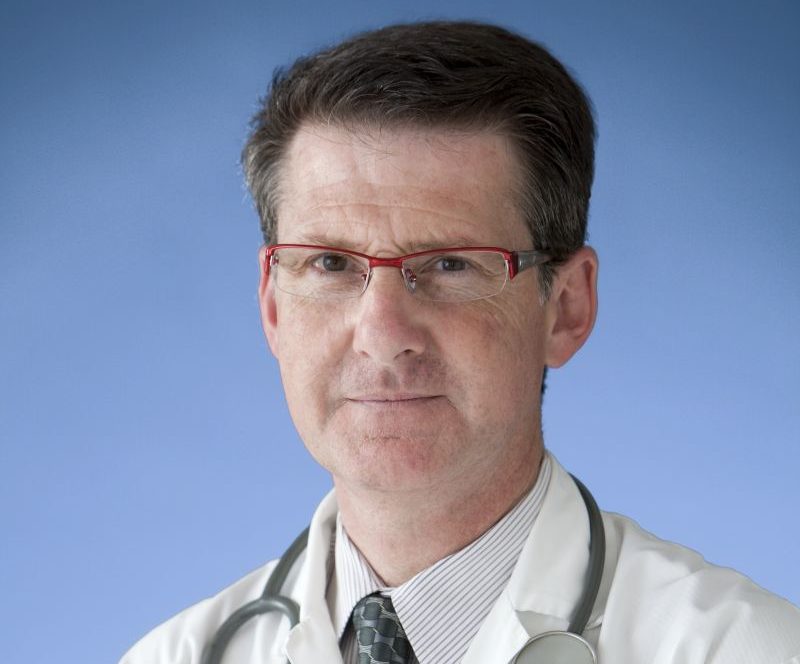 Full professor
Affiliation
Université de Montréal
Research Axes
Contact information
Phone: 514-252-3400, poste7739
Team
Céline Borras
Colin Cheng
Rabah Dabouz
Michel Desjarlais
Isabelle Lahaie
Meriem Mazouz
Mohammad Ali Mohammad Nezhady
Baraa Nouaihed
Samy Omri
José Carlos Rivera
Pakiza Ruknudin
Dr. Sylvain Chemtob is a neonatologist who heads the Experimental Ocular Pharmacology Research Unit. A full professor in the departments of Pediatrics, Ophthalmology and Pharmacology at Université de Montréal, Dr. Chemtob is the Canada Research Chair in Translational Research in Vision and the Leopoldine A. Wolfe Chair in clinical/translational research to prevent blindness caused by age-related macular degeneration at Université de Montréal.
Research Unit
Experimental Ocular Pharmacology
As neonatologists, we often deal with the effects of premature births. Although the survival rate of premature infants has increased over the past two decades, morbidity, and especially neurological morbidity, remains high. Our laboratory studies the mechanisms involved in the pathogenesis of neurodevelopmental disorders (including leucomalacia and periventricular hemorrhage) and retinopathy of prematurity, which is the leading cause of childhood blindness. Given the importance of microcirculation in both the genesis of these pathologies (secondary to degeneration) and tissue revascularization, our unit investigates the underlying mechanisms of these processes. We focus on free radicals, pro-inflammatory factors as well as novel angiogenesis mediators.
Our work on vision problems associated with extreme prematurity has inspired us to explore potential avenues that are applicable to aging, the other extreme of life. Recently, we have tried to better understand the inflammatory mechanisms and lipid disorders responsible for dry age-related macular degeneration.
Tahiri H, Omri S, Yang C, Duhamel F, Samarani S, Ahmad A, Vezina M, Bussières M, Vaucher E, Sapieha P, Hickson G, Hammamji K, Lapointe R, Rodier F, Tremblay S, Royal I, Cailhier JF, Chemtob S, Hardy P. Lymphocytic Microparticles Modulate Angiogenic Properties of Macrophages in Laser-induced Choroidal Neovascularization. Scientific Rep 6:37391, 2016.

More detail

Auvynet C, Baudesson de Chanville C, Hermand P, Dorgham K, Piesse C, Pouchy C, Carlier L, Poupel L, Barthélémy S, Felouzis V, Lacombe C, Sagan S, Chemtob S, Quiniou C, Salomon B, Deterre P, Sennlaub F, Combadière C. ECL1i, d(LGTFLKC), a novel, small peptide that specifically inhibits CCL2-dependent migration. FASEB J. 30(6):2370-81, 2016.

More detail

Nadeau-Vallée M, Quiniou C, Palacios J, Hou X, Madaan A, Sanchez M, Leimert K, Boudreault A, Erfani A, Duhamel F, Rivera JC, Lubell WD, Robertson S, Ni X, Olson D, Girard S, Chemtob S. Novel non-competitive Interleukin-1 receptor biased ligand prevents infection- and inflammation-induced preterm birth. J Immunology 195:3402-15, 2015.


Joyal JS, Nim S, Zhu T, Sitaras N, Rivera JC, Shao Z, Sapieha P, Hamel D, Sanchez M, Zaniolo K, St-Louis M, Ouellette J, Montoya-Zavala M, Zabeida A, Picard E, Hardy P, Bhosle V, Varma DR, Gobeil F Jr., Beauséjour C, Boileau C, Klein W, Hollenberg M, Ribeiro-da-Silva A, Andelfinger G, Chemtob S. Subcellular localization of Coagulation Factor II Receptor Like-1 in neurons governs angiogenesis. Nature Medicine 20:1165-1173, 2014.


Rivera JC, Sitaras N, Hamel D, Madaan A, Zhou T, Noueihed B, Blais M, Quiniou C, Joyal J-S, Lubell W, Chemtob S. Microglia and IL-1 in ischemic retinopathy elicit microvascular degeneration through neuronal Semaphorin 3A. Arterioscl Thromb Vasc Biol 33:1881-91, 2013.


Joyal JS, Sitaras N, Binet F, Rivera JC, Stahl A, Zaniolo K, Shao Z, Polosa A, Zhu T, Hamel D, Djavari M, Kunik D, Honoré JC, Picard E, Zabeida A, Varma DR, Hickson G, Mancini J, Klagsbrun M, Costantino S, Beauséjour C, Lachapelle P, Smith LEH, Chemtob S, Sapieha P. Ischemic neurons prevent vascular regeneration of neural tissue by secreting Semaphorin 3A. Blood 2011, 117:6024-35.


Houssier M, Raoul W, Lavalette S, Keller N, Guillonneau X, Baragatti B, Jonet L, Jeanny JC, Behar-Cohen F, Coceani F, Scherman D, Lachapelle P, Ong H, Chemtob S, Sennlaub F. CD36 deficiency leads to choroidal involution via COX2 down-regulation in rodents. PLOS Medicine 2008 e39 [1-8].


Sapieha P, Sirinyan M, Hamel D, Zaniolo K, Cho JH, Joyal JS, Honoré JC, Kermorvant-Duchemin E, Varma D, Tremblay S, Leduc M, Rihakova L, Hardy P, Klein WH, Mu X, Mamer O, Di Polo A, Beauséjour C, Mitchell GA, Andelfinger G, Sennlaub F, Chemtob S. The succinate receptor GPR91 in neurons has a major role in retinal angiogenesis. Nat Med 2008 1067-1076.


Combadière C, Feumi C, Raoul W, Keller N, Pezard A, Houssier M, Jonet L, Rodéro M, Debré P, Sirinyan M, Deterre P, Ferroukhi T, Cohen S-Y, Chauvaud D, Jeanny JC, Chemtob S, Behar-Cohen F, Sennlaub F. CX3CR1-dependent subretinal microglia cell accumulation is associated with cardinal features of age-related macular degeneration. J Clin Invest 2007 2920-2928.


Kermorvant-Duchemin E, Sennlaub F, Sirinyan M, Brault S, Andelfinger G, Kooli A, Germain S, Ong H, D'Orléans-Juste P, Gobeil F, Zhu T, Boisvert C, Hardy P, Jain K, Falck JR, Balazy M, Chemtob S. Trans-arachidonic acids generated during nitrative stress induce a thrombospondin-1-dependent microvascular degeneration. Nat Med 2005 1339-1345.

Education
Postdoctoral fellowship in physiology

Iowa University

PhD in pharmacology

McGill University

Specialization in pediatrics and neonatology

McGill University

Doctor of Medicine

Université de Montréal
Awards
2011

Canada Research Chair, Tier 1

2009

Leopoldine Wolfe Chair in Clinical/Translational Research in the Prevention of Blindness

2001

Canada Research Chair, Tier 2

2006

Fellow (Canadian Academy of Health Sciences)

2002

Aventis Pasteur Research Award (top Canadian pediatric health researcher) (Canadian Paediatric Society)

2000

André-Dupont award for excellence in research (Club de recherches cliniques du Québec)

1999

Scientist of the Medical Research Council of Canada

1999

Senior Research Scholar (FRQS)

1999

Clement McCulloch Lecture Award (Eye Research Institute, Toronto)

1994

Junior 2 Research Scholar (FRQS)