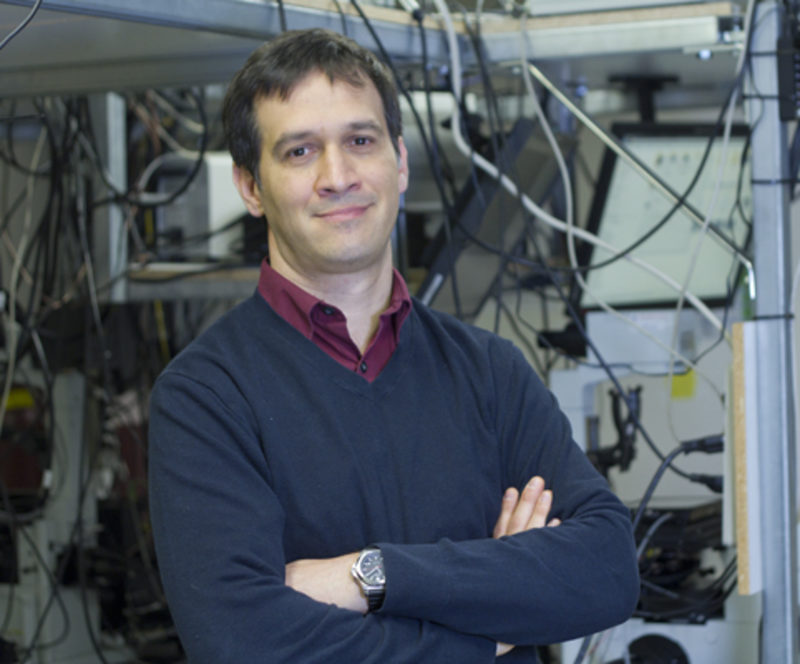 Associate professor
Affiliation
Université de Montréal
Research Axes
Team
Charles Bélanger Nzakimuena
Loïc Binan
Yasmine Boudraa
Nicolas Desjardins Lecavalier
Joannie Roy
Diane Noël Sayah
With a PhD in physics, Santiago Costantino is the director of the Biophotonics Research Unit. Santiago Costantino's biophysics work is based on biomedical research applications of the science of lasers and microscopy. He is also an associate professor in the Department of Ophthalmology at Université de Montréal.
Research Unit
Biophotonics
Research interests
Our laboratory specializes in biophotonics, which is at the intersection between biology and optical physics. Our projects are varied but focus on two main areas: 1) surface or membrane functionalization and 2) optical coherence tomography (OCT) of the retina. We specialize in image analysis in both areas. Our team is a successful mix of biologists, physicists, engineers and eye specialists.
In microscopy, we are developing methods to visualize and develop artificial microenvironments for applications in cell biology. We manufacture protein patterns for cell guidance using optical methods, and we are working to develop cellular nanosurgery on axons.
In macroscopy, we are working on femtosecond laser applications for eye surgery. We are developing methods to improve the spatial accuracy of laser dissection and optimize the parameters of the femtosecond lasers used in corneal transplantation.



Grants
NSERC

CIHR

CRS

FRQS

CSA – NASA
Education
Postdoctoral fellowship in biophysics

Université McGill, Montréal

PhD in physics

Université de Buenos Aires, Argentine

MSc in physics

University of Buenos Aires, Argentina