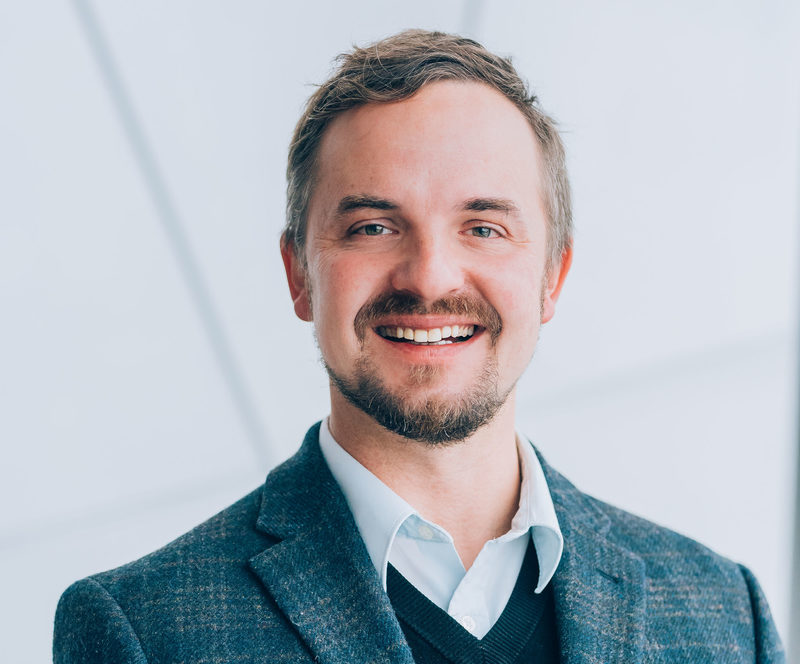 Full professor
Affiliation
Université de Montréal
Research Axes
Contact information
Phone: 514-252-3400, poste7711
Team
Elisabeth Andriessen
Karine Beauchemin
Normand Beaulieu
François Binet
Sergio Crespo Garcia
Agnieszka Dejda
Roberto Diaz Marin
Frédérik Fournier
Gabrielle Girouard
Vera Guber
Masayuki Hata
Isabelle Largillière
Rachel Juneau
Kevin Lanthier
Gaëlle Stéphanie Mawambo Tagne
Malika Oubaha
Célia Parinot
Frédérique Pilon
Ariel Wilson
With a PhD in neuroscience, Przemyslaw (Mike) Sapieha is the director of the Neurovascular Eye Disease Research Unit at Hôpital Maisonneuve-Rosemont. Using the eye as a model, his lab studies angiogenesis and the factors that control it. Specifically, he studies the cellular interactions and intracellular mechanisms that govern vascular growth in both physiological and pathological contexts.
The Canada Research Chair in Retinal Cell Biology and holder of the Wolfe Professorship in Translational Vision Research, Mike Sapieha is also an associate professor in the Department of Ophthalmology and an adjunct professor in the Department of Biochemistry and Molecular Medicine at Université de Montréal.
Research Unit
Neurovascular Eye Disease
Research interests
Vasoproliferative eye diseases are the main causes of vision loss in developed countries. For example, diabetic retinopathy and retinopathy of prematurity affects working-age and pediatric populations, while age-related macular degeneration affects older populations. These conditions are characterized by the excessive growth of retinal vessels that can lead to fibrotic scars and possibly retinal detachment. This disproportionate hyper-vascularization is part of a compensatory mechanism that attempts to overcome microvessel degeneration by restoring metabolic balance to the hypoxic retina.
Neutrophil extracellular traps target senescent vasculature for tissue remodeling in retinopathy. Binet F, Cagnone G, Crespo-Garcia S, Hata M, Neault M, Dejda A, Wilson AM, Buscarlet M, Mawambo GT, Howard JP, Diaz-Marin R, Parinot C, Guber V, Pilon F, Juneau R, Laflamme R, Sawchyn C, Boulay K, Leclerc S, Abu-Thuraia A, Côté JF, Andelfinger G, Rezende FA, Sennlaub F, Joyal JS, Mallette FA, Sapieha P.
Science. 2020 Aug 21;369(6506):eaay5356. doi: 10.1126/science.aay5356


Notch1 signaling induces pathological vascular permeability in diabetic retinopathy. Miloudi K, Oubaha M, Menard C, Dejda A, Joyal JS, Gratton JP, Larrivée B, Sapieha P. P.N.A.S. 2019 Feb 20. pii: 201814711. doi: 10.1073/pnas.1814711116


Macrophage-resident Neuropilin-1 safeguards against obesity and metabolic syndrome. A Wilson, Z Shao, V Grenier, G Mawambo, J-F Daudelin, A Dejda, F Pilon, N Popovic, S Boulet, C Parinot, M Oubaha, N Labrecque, V de Guire, M Laplante, G Lettre, F Sennlaub, J-S Joyal, M Meunier, P Sapieha. Science Immunology 2018 Mar 16;3(21). With Editorial in Nature Reviews Immunology


Gut microbiota influences pathological angiogenesis in obesity-driven choroidal neovascularization. Andriessen EM, Wilson AM, Mawambo G, Dejda A, Miloudi K, Sennlaub F, Sapieha P. EMBO Mol Med. 2016 Dec 1;8(12):1366-1379. doi: 10.15252/emmm.201606531.

More detail

Senescence-associated secretory phenotype contributes to pathological angiogenesis in retinopathy. Oubaha M, Miloudi K, Dejda A, Guber V, Mawambo G, Germain MA, Bourdel G, Popovic N, Rezende FA, Kaufman RJ, Mallette FA, Sapieha P .Sci Transl Med. 2016 Oct 26;8(362):362ra144.

More detail

Truncated netrin-1 contributes to pathological vascular permeability in diabetic retinopathy. Miloudi K, Binet F, Wilson A, Cerani A, Oubaha M, Menard C, Henriques S, Mawambo G, Dejda A, Nguyen PT, Rezende FA, Bourgault S, Kennedy TE, Sapieha P. J Clin Invest. 2016 Aug 1;126(8):3006-22. doi: 10.1172/JCI84767.


ER Stress and Angiogenesis. Binet F & Sapieha P. Cell Metabolism. 2015 Aug 12. pii: S1550-4131(15)00339


Neuropilin-1 mediates myeloid cell chemoattraction and influences retinal neuroimmune crosstalk. Dejda A, Mawambo G, Cerani A, Miloudi K, Shao Z, Daudelin JF, Boulet S, Oubaha M, Beaudoin F, Akla N, Henriques S, Menard C, Stahl A, Delisle JS, Rezende FA, Labrecque N, Sapieha P. J Clin Invest. 2014 Nov;124(11):4807-22. doi: 10.1172/JCI76492.


Neuron-derived semaphorin 3A is an early inducer of vascular permeability in diabetic retinopathy via neuropilin-1. Cerani A, Tetreault N, Menard C, Lapalme E, Patel C, Sitaras N, Beaudoin F, Leboeuf D, De Guire V, Binet F, Dejda A, Rezende FA, Miloudi K, Sapieha P. Cell Metab. 2013 Oct 1;18(4):505-18. doi: 10.1016/j.cmet.2013.09.003.


Neuronal ER stress impedes myeloid-cell-induced vascular regeneration through IRE1α degradation of netrin-1. Binet F, Mawambo G, Sitaras N, Tetreault N, Lapalme E, Favret S, Cerani A, Leboeuf D, Tremblay S, Rezende F, Juan AM, Stahl A, Joyal JS, Milot E, Kaufman RJ, Guimond M, Kennedy TE, Sapieha P. Cell Metab. 2013 Mar 5;17(3):353-71. doi: 10.1016/j.cmet.2013.02.003.


Ischemic neurons prevent vascular regeneration of neural tissue by secreting semaphorin 3A. Joyal JS, Sitaras N, Binet F, Rivera JC, Stahl A, Zaniolo K, Shao Z, Polosa A, Zhu T, Hamel D, Djavari M, Kunik D, Honoré JC, Picard E, Zabeida A, Varma DR, Hickson G, Mancini J, Klagsbrun M, Costantino S, Beauséjour C, Lachapelle P, Smith LE, Chemtob S, Sapieha P. Blood. 2011 Jun 2;117(22):6024-35. doi: 10.1182/blood-2010-10-311589.

Education
Postdoctoral fellowship in vascular biology

Harvard Medical School

Postdoctoral fellowship in vascular biology

McGill University

PhD in neuroscience

Université de Montréal
Awards
2020

Alcon Research Institute Senior Investogator Award

2019

Cogan Award (Association for Research in Vision and Ophthalmology)

2018

Elected member (College of the Royal Society of Canada)

2017

Joe Doupe Award (Canadian Society of Clinical Investigation)

2017

Young Investigator Award (Canadian Association for Neuroscience)

2016

Professorship in Translational Vision Research (Wolfe )

2015

André-Dupont New Investigator Award (Club de recherches cliniques du Québec)

2012

Young Investigator Grant (Alcon Research Institute)

2010

Canada Research Chair in Retinal Cell Biology

2010

Young Investigator Award (Canadian National Institute for the Blind)

2009

Postdoctoral fellowship (Charles A King Trust)