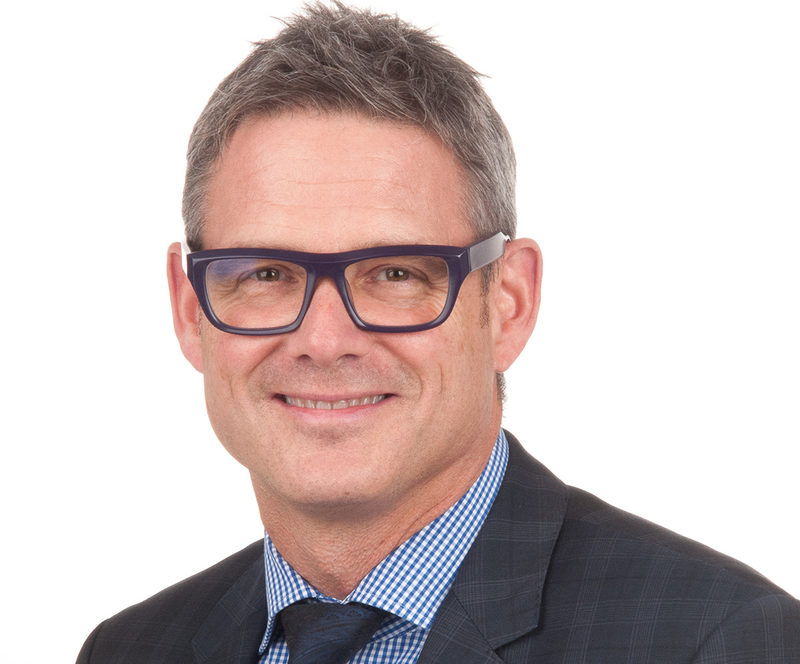 Full professor
Affiliation
Université de Montréal
Research Axes
Contact information
Phone: 514-252-3822, poste5766
Dr. Pierre Dubé is a surgical oncologist. He directs the Solid Tumours Study Group, a team dedicated to the clinical research of different types of cancers (breast, digestive and accessory organ, gynecological, lung, and urothelial cancers). A full professor in the Department of Surgery, Dr. Dubé is also the director of the general surgery program at Université de Montréal.
Dr. Dubé's research also focuses on digestive system neoplasia and gynecological neoplasia on peritoneal surfaces. His team's expertise in this field is recognized around the world, particularly in relation to pharmacokinetic studies on hyperthermic intraperitoneal chemotherapy in humans.
Research Unit
Solid Tumours Study Group
This group's clinical research focuses on solid tumour oncology in breast, digestive (and accessory organ), gynecological, lung and urothelial cancers.
Research interests
Treatment of neoplasia on peritoneal surfaces with a significant pharmacokinetic component that looks at intraperitoneal chemotherapy.

Breast cancer.

Cancer of the digestive tract and accessory organs.
Bushati et al. The Current Practice of Cytoreductive Surgery and HIPEC for Colorectal Peritoneal Metastases: Results of a worldwide web-based survey of the Peritoneal Surface Oncology Group International (PSOGI). European Journal of Surgical Oncology. July 2018. 10.1016/j.ejso.2018.07.003

More detail

Badrudin D, Sideris L, Perrault-Mercier C, Hubert J, Leblond FA, Dubé P. Comparison of open and closed abdomen techniques for the delivery of intraperitoneal pemetrexed using a murine model. J Surg Oncol. 2018 May;117(6):1318-1322. doi: 10.1002/jso.24960. Epub 2018 Jan 22.

More detail

Badrudin D, Sideris L, Leblond FA, Pichette V1, Cloutier AS1, Drolet P1, Dubé P2. Rationale for the administration of systemic 5FU in combination with heated intraperitonaloxaliplatin. Surg Oncol. 2018 Jun;27(2):275-279. doi: 10.1016/j.suronc.2018.05.004. Epub 2018 May 6.


P. Dubé, L. Sideris, C. Law, L. Mack, E. Haase, C. Giacomantonio, A. Govindarajan, M.K. Krzyzanowska, P. Major, Y. McConnell, W. Temple, R. Younan, and J.A. McCart on behalf of the Canadian HIPEC Collaborative Group. Guidelines on the use of cytoreductive surgery and hyperthermic intraperitoneal chemotherapy in patients with peritoneal surface malignancy arising from colorectal or appendiceal neoplasms. Curr Oncol, Vol. 22, pp. e100-112; doi:

More detail

Piché N, Leblond FA, Sideris L, Pichette V, Drolet P, Fortier L-P, Mitchell A and Dubé P. Rationale for Heating Oxaliplatin for the Intraperitoneal Treatment of Peritoneal Carcinomatosis: A Study of the Effect of Heat on Intraperitoneal Oxaliplatin Using a Murine Model. Ann Surg. 2011 Apr. 13; 254(1) ; 138-144

More detail

Elias D, Gilly F, Boutitie F, Quenet F,Bereder JM, Mansvelt B, Lorimier G, Dubé P, Glehen O, and the Association Française de Chirurgie. Peritoneal colorectal carcinomatosis treated with surgery and perioperative intraperitoneal chemotherapy: retrospective analysis of 523 patients from a multicentric French study. J Clin Oncol 2010;28(1):63–68.


Belanger J, Soucy G, Sideris L, Leblanc G, Drolet P, Mitchell A, Leclerc YE, Beaudet J, Dufresne MP, Dube P. Neoadjuvant chemotherapy in invasive breast cancer results in a lower axillary lymph node count. J Am Coll Surg 2008;206(4):704-8.

More detail

Lucas Sidéris, Pierre Dubé, Anja Rinke. Antitumor effects of somatostatin analogs in neuroendocrine tumors. Department of Surgery, Maisonneuve-Rosemont Hospital, University of Montréal, Montréal, Quebec, Canada. The Oncologist (Impact Factor: 4.1). 05/2012; 17(6):747-55. DOI:10.1634/theoncologist.2011-0458 Source: PubMed


Cataliotti L, Buzdar AU, Noguchi S, Bines J, Takatsuka Y, Petrakova K, Dube P, de Oliveira CT. Comparison of anastrozole versus tamoxifen as preoperative therapy in postmenopausal women with hormone receptor-positive breast cancer: the Pre-Operative "Arimidex" Compared to Tamoxifen (PROACT) trial. Cancer 2006;106(10):2095-103.


Soucy G, Belanger J, Leblanc G, Sideris L, Drolet P, Mitchell A, Leclerc YE, Dufresne MP, Beaudet J, Dube P. Surgical margins in breast- conservation operations for invasive carcinoma: does neoadjuvant chemotherapy have an impact? J Am Coll Surg 2008;206(3):1116-21.

Education
MSc in biomedical science

Université de Montréal

Sub-specialty diploma in surgical oncology from the CMQ

Institut Gustave-Roussy, Paris

Diploma in clinical cancerology

Université de Paris-Sud, Paris

Fellow of the American College of Surgeons (FACS)

American College of Surgeons, Chicago

Board certified in general surgery

American College of Surgeons, Chicago

Fellow of the Royal College of Surgeons of Canada (FRCSC)

Collège Royal du Canada, Ottawa

Diploma of specialized surgical studies from the CMQ

Université de Montréal, Montréal

Doctor of Medicine from the CMQ and the Medical Council of Canada

Université de Montréal, Montréal
Awards
2005

Fellow (American College of Surgeons, États-Unis)

1999

Member (Canadian Association of General Surgeons)

1998

Member (American Society of Clinical Oncology, United States)

1997

Member (Canadian Society of Surgical Oncology, Canada)

1994

Fellow (FRCSC) (Royal College of Physicians and Surgeons of Canada)