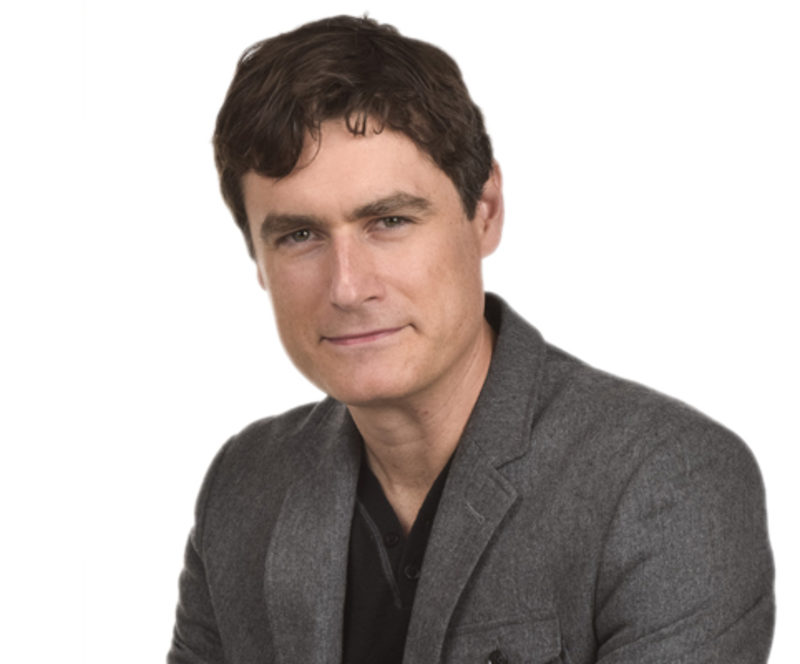 Associate professor
Affiliation
Université de Montréal
Research Axes
Contact information
Phone: 514-252-3400, poste6381
Team
Guillaume Bonnaure
Cédric Carli
Amina Dahmani
Simon Del Testa
Camille Gagnon
Valérie Janelle
Shirin Lak
Béatrice Portier
Caroline Rulleau
Dr. Jean-Sébastien Delisle is a hematologist and researcher who oversees the Cancer Immunology and Transplantation Research Unit. Dr. Delisle divides his time between his lab and his medical practice in hematology and hematopoietic stem cell transplantation. His research interests cover the entire spectrum from fundamental research to clinical applications in immunology and immunotherapy. Dr. Delisle is also an associate professor in the Faculty of Medicine at Université de Montréal.
Research Unit
Cancer Immunology and Transplantation
The biology of T lymphocytes and dendritic cells
T lymphocytes can have many functions. The signals that dictate the different stages of T lymphocyte differentiation are still poorly understood, and the ability to manipulate these signals for therapeutic purposes is an important issue. We focus on the roles of the cytokine TGF-β in memory T cell differentiation as well as the signals leading to T lymphocyte dysfunction in tumours (cosignalling) and in cultures to expand antigen-specific T cells. We are also studying the maturation of dendritic cells so that they can effectively present antigens to T cells.  
Adoptive immunotherapy in humans
Our laboratory is interested in the in-vitro expansion and differentiation of human T lymphocytes so that these cells can be used in clinical research protocols. In this area, we have adapted and developed cell culture systems to both increase the therapeutic potential of in-vitro educated T lymphocytes and study the fundamental biology of human T lymphocytes. Two adoptive immunotherapy protocols have been directly derived from the work in our lab and are currently being studied in patients.
Dahmani A, Janelle V, Carli C, Richaud M, Lamarche C, Khalili M, Goupil M, Bezverbnaya K, Bramson JL, Delisle JS. TGFβ Programs Central Memory Differentiation in Ex Vivo-Stimulated Human T Cells. Cancer Immunol Res. 2019 (EPub)


Boudreau G, Carli C, Lamarche C, Rulleau C, Bonnaure G, Néron S, Delisle JS. Leukoreduction system chambers are a reliable cellular source for the manufacturing of T-cell therapeutics. 2019;59(4):1300-1311.


Dahmani A, Delisle JS. TGF-β in T-cell biology: Implications for cancer immunotherapy. Cancers. 2018. 11;10(6).


Lamarche C, Orio J, Georges-Tobar V, Pincez T, Goupil M, Dahmani A, Carli C, Brasey A, Busque L, Delisle JS. Clinical-scale Rapid Autologous BK-virus Specific T-cell Line generation from KidneyTransplant Recipients with Active Viremia for Adoptive Immunotherapy. Transplantation. 2017. 101(11):2713-2721


Oussa N, Dahmani A, Gomis E, Richaud M, Andreev E, Navab-Daneshmand AR, Taillefer J, Carli C, Goulet S, Labrecque N, Sapieha P, Delisle JS. VEGF requires the co-receptor Neuropilin-1 to inhibit LPS-dependent dendritic cell maturation. Journal of Immunolgy 2016;197(10): 3927-3935


Lamarche C, Orio J, Collette S, Senécal L, Hébert MJ, Renoult É, Tibbles LA, Delisle JS. BK polyomavirus and the transplanted kidney; immunopathology and therapeutic approaches. Transplantation. 2016;100 (11) : 2276-2287


Janelle V, Carli C, Taillefer J, Orio J, Delisle JS. Defining novel parameters for the optimal priming and expansion of minor histocompatibility antigen-specific T cells in culture. Journal of Translational Medicine 2015;13:123


Orio J, Carli C, Janelle V, Giroux M, Taillefer J, Goupil M, Richaud M, Roy DC, Delisle JS. Early exposure to IL-21 limits rapidly generated anti-EBV T-cell line differentiation. Cytotherapy 2015;17:496-508


Krakow E, Bergeron J, Lachance S, Roy DC, Delisle JS. Harnessing the power of alloreactivity without triggering graft-versus-host disease: how non-engrafting alloreactive cellular therapy might change the landscape of acute myeloid leukemia treatment. Blood Reviews 2014;28:249-61


Delisle JS*, Giroux M*, Hardy MP, Boucher G, Landry JR, Lemieux S, Wilhelm B, Jones R, Perreault C. The TGF-β/Smad3 pathway inhibits CD28-dependent cell growth and proliferation of CD4 T cells. Genes and Immunity 2013;14:115-26

Education
Doctor of Medicine

Université McGill

Internal medicine

Université McGill

Fellow in hematology

Université McGill

Clinical fellow in hematopoietic cell grafts

Université de Montréal

PhD

Université de Montréal
Awards
2006

Clinician Scientist Training Award (IRSC)

2004

FRQS-Secrétariat du sang Award (FRQS)

1999

Elizabeth Ann Munro Gordon Prize (Université McGill)

1994

James McGill Entrance Scholarship