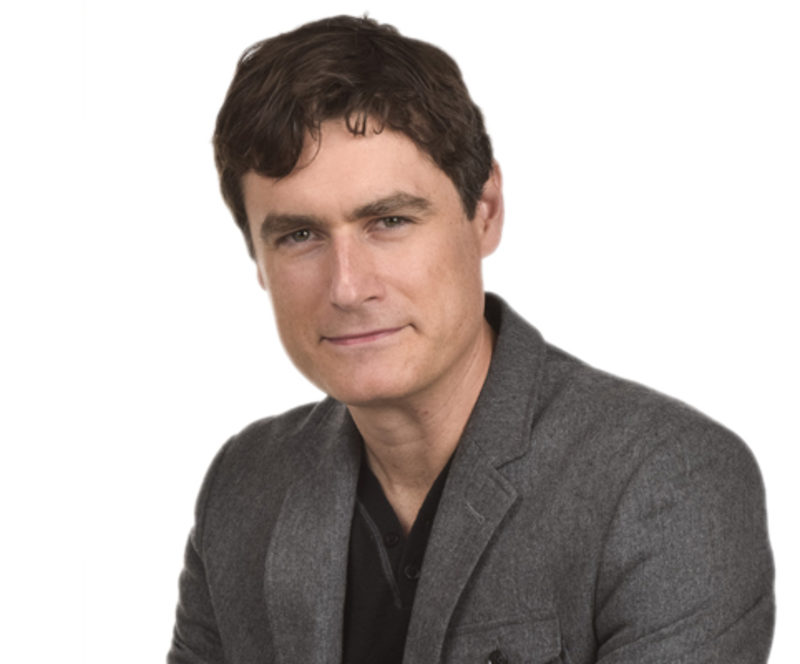 Associate professor
Affiliation
Université de Montréal
Research Axes
Contact information
Phone: 514-252-3400, poste6381
Team
Guillaume Bonnaure
Cédric Carli
Amina Dahmani
Simon Del Testa
Camille Gagnon
Valérie Janelle
Shirin Lak
Béatrice Portier
Caroline Rulleau
Dr. Jean-Sébastien Delisle is a hematologist and researcher who oversees the Cancer Immunology and Transplantation Research Unit. Dr. Delisle divides his time between his lab and his medical practice in hematology and hematopoietic stem cell transplantation/cell therapy. Dr Delisle is also the Medical director of the Centre d'excellence en thérapie cellulaire (CETC) which manufactures therapeutic cell products. His research interests cover the entire spectrum from fundamental research to clinical applications in immunology and immunotherapy. Dr. Delisle is also an associate professor in the Faculty of Medicine at Université de Montréal.
Research Unit
Cancer Immunology and Transplantation
The biology of T lymphocytes
T lymphocytes can have many functions. The signals that dictate the different stages of T lymphocyte differentiation are still poorly understood, and the ability to manipulate these signals for therapeutic purposes is a priority for our laboratory. We focus on the roles of the cytokine TGF-β in memory T cell differentiation as well as the signals leading to T lymphocyte dysfunction in patients, in tumours and in cultures to expand T cells. We also study the factors that determine how other hematopoietic cells modulate T-cell responses.
Adoptive immunotherapy in humans
Our laboratory is interested in the in-vitro expansion and differentiation of human T lymphocytes so that these cells can be used in clinical research protocols. In this area, we have adapted and developed cell culture systems to both increase the therapeutic potential of in-vitro educated T lymphocytes and study the fundamental biology of human T lymphocytes. Two adoptive immunotherapy protocols have been directly derived from the work in our lab and are currently being studied in patients.
Lak S, Janelle V, Djedid A, Boudreau G, Brasey A, Lisi V, Smaani A, Carli C, Busque L, Lavallée VP, Delisle JS. Combined PD-L1 and TIM3 blockade improves expansion of fit human CD8+ antigen-specific T cells for adoptive immunotherapy. Mol Ther Methods Clin Dev. 2022, 4;27:230-245.


Serroukh Y, Hébert J, Busque L, Mercier F, Rudd CE, Assouline S, Lachance S, Delisle JS. Blasts in context : the impact of the immune environment on acute myeloid leukemia prognosis and treatment. Blood Rev. 2022. 19:100991.


Janelle V, Neault M, Lebel ME, De Sousa DM, Boulet S, Durrieu L, Carli C, Muzac C, Lemieux S, Labrecque N, Melichar HJ, Mallette FA, Delisle JS. P16INK4 regulates cellular senescence in PD-1 expressing human T cells. Front Immunol. 2021. 9;12:6985565.


Dumont-Lagacé M, Li Q, Tanguay M, Chagraoui J, Kientega T, Cardin GB, Brasey A, Trofimov A, Carli C, Ahmad I, Bambace NM, Bernard L, Kiss TL, Roy J Roy DC, Lemieux S, Perreault C, Rodier F, Dufresne SF, Busque L, Lachance S, Sauvageau G, Cohen S, Delisle JS. UM171-expanded cord blood transplants support robust T cell reconstitution with low rates of severe infections. Transplant Cell Ther. 2021. 27(1):76.e1-76.e9.


Janelle V, Rulleau C, Del Testa S, Carli C, Delisle JS. T-cell immunotherapies targeting histocompatibility and tumor antigens in hematological malignancies. Frontiers in immunology. 2020. Feb 21; 11:276.


Dahmani A, Janelle V, Carli C, Richaud M, Lamarche C, Khalili M, Goupil M, Bezverbnaya K, Bramson JL, Delisle JS. TGFβ Programs Central Memory Differentiation in Ex Vivo-Stimulated Human T Cells. Cancer Immunol Res. 2019. 7(9):1426-1439.


Boudreau G, Carli C, Lamarche C, Rulleau C, Bonnaure G, Néron S, Delisle JS. Leukoreduction system chambers are a reliable cellular source for the manufacturing of T-cell therapeutics. 2019;59(4):1300-1311.


Dahmani A, Delisle JS. TGF-β in T-cell biology: Implications for cancer immunotherapy. Cancers. 2018. 11;10(6).


Lamarche C, Orio J, Georges-Tobar V, Pincez T, Goupil M, Dahmani A, Carli C, Brasey A, Busque L, Delisle JS. Clinical-scale Rapid Autologous BK-virus Specific T-cell Line generation from KidneyTransplant Recipients with Active Viremia for Adoptive Immunotherapy. Transplantation. 2017. 101(11):2713-2721.


Oussa N, Dahmani A, Gomis E, Richaud M, Andreev E, Navab-Daneshmand AR, Taillefer J, Carli C, Goulet S, Labrecque N, Sapieha P, Delisle JS. VEGF requires the co-receptor Neuropilin-1 to inhibit LPS-dependent dendritic cell maturation. Journal of Immunolgy 2016;197(10): 3927-3935.

Education
Doctor of Medicine

Université McGill

Internal medicine

Université McGill

Fellow in hematology

Université McGill

Clinical fellow in hematopoietic cell grafts

Université de Montréal

PhD

Université de Montréal
Awards
2017

Professional of the Year (The Leukemia-lymphoma Society of Canada, Quebec Chapter)

2006

Clinician Scientist Training Award (IRSC)

2004

FRQS-Secrétariat du sang Award (FRQS)

1999

Elizabeth Ann Munro Gordon Prize (Université McGill)

1994

James McGill Entrance Scholarship