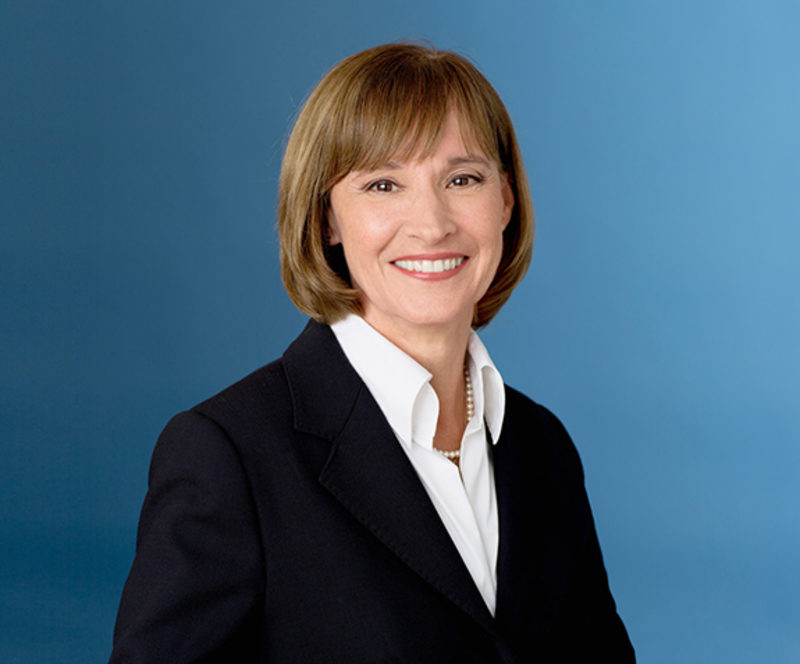 Full Professor, Dean of the Faculty of Medicine
Affiliation
Université de Montréal
Research Axes
Contact information
Phone: 514-252-3400, poste4966
Dr. Hélène Boisjoly is an ophthalmologist, a full professor in the Department of Ophthalmology, and the dean of the Faculty of Medicine at Université de Montréal. A specialist in corneal transplantation, Dr. Boisjoly has created a number of funds for research and teaching. In 2019, she received a Lifetime Achievement Award from the Canadian Ophthalmological Society. She is a member of the Order of Canada. 
Research Unit
Research interests
Immunology of corneal transplantation and rejection risk factors.
Viral diseases, such as ocular herpes.
Wound healing, outcomes related to sight and function for patients with chronic eye diseases and patients who have had cataract and corneal surgery.
Mabon M, Boisjoly HM. Penetrating Keratoplasty. The cornea scientific foundations and clinical practice, Smolin and Thoft's, fourth edition, 1020-1042, 2005.


Giasson CJ, Bouchard C, Boisjoly H, Germain L. Amnios et problèmes de surface oculaire. Médecine Sciences 2006 22: 639-644, 2006.


Hamel P, Boisjoly H, Corriveau C, Fallaha N, Lahoud S, Luneau K, Olivier S, Rouleau J, Toffoli A. Using the Can MEDS roles when interviewing for an ophthalmology residency program. Can J Ophthalmol 42: 299-304, 2007.


S-Lebrun A*, Boisjoly H, Al Saadi A, Mabon M, Choremis J. Association between Unilateral Quiescent Stromal Herpetic Keratitis and Bilateral dry Eyes. Cornea 2010; 29(11):1291-1295.


Popescu ML, Boisjoly H, Schmaltz H, Kergoat MJ, Rousseau J, Moghadaszadeh S, Djafari F, Freeman EE. Explaining the Relationship between Three Eye Diseases and Depressive Symptoms in Older Adults. Invest Ophtalmol Vis Sci, April 2012; 53(4): 2308-2313.


Wang MY, Rousseau J, Boisjoly H, Schmaltz H. Kergoat MJ, Moghadaszadeh S, Djafary F, Freeman EE. Activitiy Limitation due to a Fear of Falling in Older Adults with Eye Disease. Invest Ophtalmol Vis Sci, Dec 2012; 53(13):7967-7972.


Harrabi H, Kergoat, Rousseau J, Boisjoly H, Schmaltz H, Moghadazadey S, Roy-Gagnon MH, Freeman EE. Age-related eye disease and cognitive function. Invest Ophthalmol Vis Sci. Feb 2015; 56 : 1217-21.


Kergoat H, Boisjoly H, Freeman EE, Monette J, Roy S, Kergoat MF. The perceived needs and availability of eye care services for older adults in Long-term Care facilities. Can Geriatr J 2014 Sep; 17:108-13.

Education
Doctor of Medicine

Université de Sherbrooke

FRCS ophthalmology

Université de Sherbrooke

Postdoctoral fellowship

Harvard University

Master of Public Health

Johns Hopkins University
Awards
2019

Lifetime Achievement Award (Canadian Ophtalmological Society)

2018

Member (Order of Canada)

2014

Chair of the Board of Directors (Association of Faculties of Medicine of Canada)