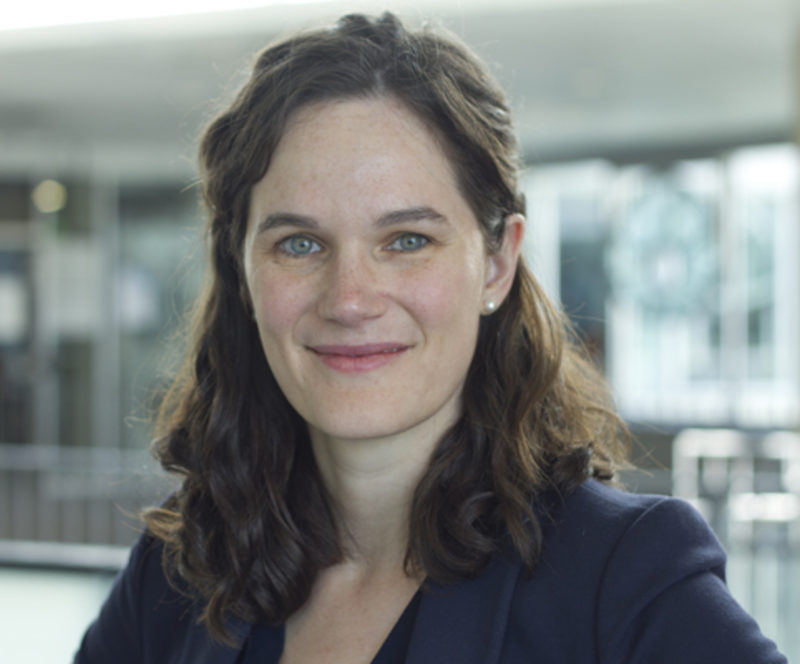 Assistant clinical professor
Affiliation
Université de Montréal
Research Axes
Contact information
Dr. Annie-Claire Nadeau-Fredette is a nephrologist and a senior researcher in the End-Stage Kidney Disease and Home Dialysis Research Unit. Dr. Nadeau-Fredette is the director of the home dialysis clinics (peritoneal dialysis and hemodialysis) at Hôpital Maisonneuve-Rosemont. She is also an assistant clinical professor in the Faculty of Medicine at Université de Montréal.
Her main research interests are in home dialysis and the transition periods of end-stage kidney disease.
Research Unit
Research unit: End-Stage Kidney Disease and Home Dialysis
Severe kidney disease affects a significant number of Quebeckers, and the majority of these patients require dialysis. Home dialysis (peritoneal dialysis and home hemodialysis) is increasingly used for these patients because of its positive clinical impacts and cost-effectiveness. Patients with severe kidney disease are likely to experience a number of transitions during dialysis. These transitions pose an increased risk of complications, especially in patients treated with home dialysis.
Dr. Nadeau-Fredette is particularly interested in the morbidity and mortality associated with home hemodialysis and peritoneal dialysis as well as the change in quality of life with end-stage kidney disease. She has started many local projects and works with Canadian and international teams.
The INTEGRATED research group. Transition between different renal replacement modalities: Gaps in knowledge and care: the INTEGRATED Research initiative. Peritoneal Dialysis International (sous presse)

More detail

D Jegatheesan, DW Johnson, Y Cho, EM Pascoe, D Darssan, H Htay, C Hawley, PA Clayton, M Borlace, SV Badve, K Sud, N Boudville, SP. McDonald, AC Nadeau-Fredette. The relationship between body mass index and organism-specific peritonitis, Perit Dial Int. 2018 May-Jun;38(3):206-214.

More detail

H Htay, Y Cho, EM Pascoe, D Darssan, AC Nadeau-Fredette, C Hawley, PA Clayton, M Borlace, SV Badve, K Sud, N Boudville, SP McDonald, DW Johnson. Center effects and PD peritonitis outcomes: A national registry analysis. Am J Kidney Dis. 2017 Dec 28

More detail

AC. Nadeau-Fredette, C. Hawley, E. Pascoe, CT. Chan , M. Leblanc, PA. Clayton, KR. Polkinghorne, N. Boudville, DW Johnson. Predictors of Transfer to Home Hemodialysis after Peritoneal Dialysis Completion, Perit Dial Int. 2016 9-10;36(5):547-54

More detail

AC. Nadeau-Fredette, DW Johnson, C. Hawley, E. Pascoe, Y. Cho, PA. Clayton, M. Borlace, SV Badve, K Sud, N. Boudville, SP. McDonald. Center-specific factors associated with peritonitis risk - a multi-center registry analysis. Perit Dial Int. 2016 9-10;36(5):509-18

More detail

AC. Nadeau-Fredette, CT. Chan, Y. Cho, C. Hawley, E. Pascoe, PA. Clayton, KR. Polkinghorne, N. Boudville, M. Leblanc, DW Johnson. Outcomes of Integrated Home Dialysis Care: A Multi-centre, Multi-national Registry Study. Nephrol Dial Transplant. 2015 Nov;30(11):1897-904

More detail

AC. Nadeau-Fredette, C. Hawley, E. Pascoe, CT. Chan, PA. Clayton, KR. Polkinghorne, N. Boudville, DW Johnson. An incident cohort study comparing survival on home hemodialysis and peritoneal dialysis – a multicenter ANZDATA Registry analysis. Clin J Am Soc Nephrol. 2015 Aug 7;10(8):1397-407

More detail

AC. Nadeau-Fredette, JM. Bargman, CT. Chan. Clinical Outcome of Home Hemodialysis in Patients with Previous Peritoneal Dialysis Exposure: Evaluation of the Integrated Home Dialysis Model. Perit Dial Int. 2015 May-Jun;35(3):316-23.

More detail

AC. Nadeau-Fredette, KK. Tennankore, SJ. Kim, CT. Chan Suboptimal initiation of home hemodialysis: determinants and clinical outcomes. Nephron Clinical Practice, 2013;124(1-2):132-40

Education
Doctor of Medicine

Université de Montréal

Internal medicine

Royal College of Physicians and Surgeons of Canada

Nephrology

Royal College of Physicians and Surgeons of Canada

Postdoctoral fellowship in home dialysis and clinical research

University of Toronto, University Health Network University of Queensland, Princess Alexandra Hospital

MSc in biomedical sciences, clinical research

Université de Montréal
Awards
2018

Junior 1 Clinical Research Scholar (FRQS – Société québécoise de néphrologie partnership)

2016

New Investigator Award (Faculty of Medicine of Université de Montréal)

2012

Complementary training award (Hôpital Maisonneuve-Rosemont Foundation)